We (Jiangsu Vandee Arts & Crafts Co., Ltd.) will attend the Spielwarenmesse Nuremberg which will be hold from 27th to 31st. Jan 2021.
As the largest and most important event of the year, the toy fair in Nuremberg brings together all international decision-makers. Well-known brands, trendy start-ups, buyers for major chains, independent retailers and large numbers of media representatives combine to make the Spielwarenmesse a unique event for all players in the toys and games Market. Welcome domestic and abroad customers to visit our booth.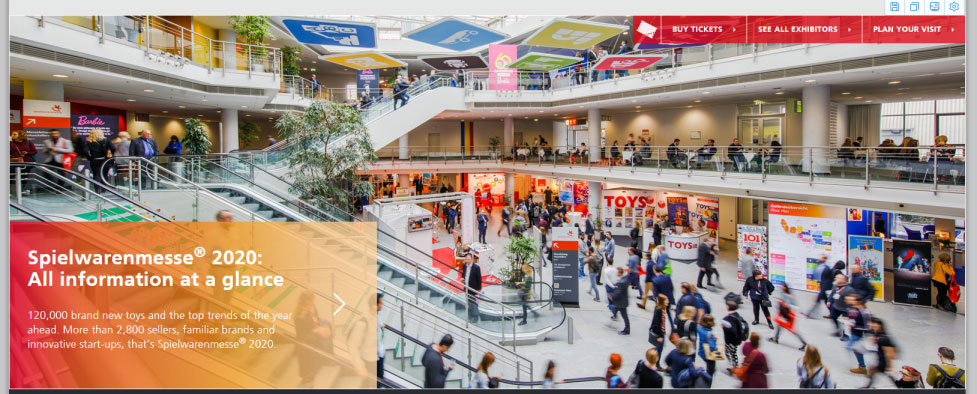 We will display a variety of plush toy products on our booth, such as Plush toys, pet toys, comforters, squeeze balls, cushions and neck pillows etc. seasonal products, and our new products will be also showed on the exhibition. We will give a professional explanation of the products which showed to you. Customers domestic and abroad can communicate with us according to their own needs and preferences. You can directly purchase the products designed by us, or you can send us your drawings or samples. We will make it according to your request.
Through the professional toy exhibition, we expect to get the opportunity to communicate with customers face to face and negotiate cooperation with each other.